Events
World Maritime Day
---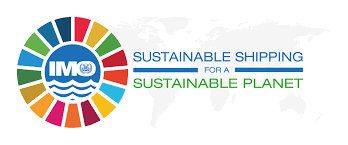 World Maritime Day 2021 Celebration theme, Sustainable Shipping for Sustainable Planet. The last century has seen a steady increase in total trade volume carried by sea, which today amounts to more than 80% of world trade.
The COVID19 pandemic has highlighted the necessity of the world's merchant fleet, transporting vital medical supplies, food and other basic goods that are critical for the COVID19 response and recovery. It is imperative that maritime transport is developed sustainably, ensuring safety of life at sea, proper response to marine environmental emergencies and efficient ship routing services.
Track forecast of tropical and extra-tropical cyclones continues to improve, allowing ship captains to navigate accordingly. Most recently, the U.S. National Oceanic and Atmospheric Administration's (NOAA) National Hurricane Center forecast the landfall of this year's hurricane Laura within a mile of its actual landfall three days in advance.
Preliminary evidence from examining the automatic identification system (AIS) data reported by ships, in comparison with marine warning areas during Laura, suggests that extreme weather avoidance practices have generally been implemented by the maritime community near tropical cyclones. However, more work is needed, as many vessels still receive Maritime Safety Information (MSI) via text and are unable to receive graphical forecasts or data that could be integrated into shipboard navigational systems.
And ships still occasionally find themselves in peril near tropical cyclones and other storms at sea, as in the case of Gulf Livestock 1.